Missouri Adult Day Services Association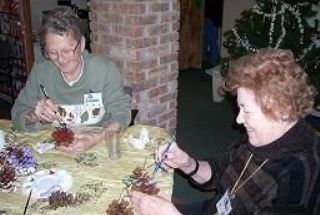 The Missouri Adult Day Care Association is dedicated to the growth and development of adult day care and to the service of its members. Building on the supportive environment offered within a group setting, adult day services programs work to:
Promote the individual's maximum level of independence.
Maintain the individual's present level of functioning as long as possible, preventing or delaying further deterioration.
Restore and rehabilitate the individual to his/her highest possible level of functioning.
Provide support, respite and education for families and other caregivers.
Foster socialization and peer interaction.
Serve as an integral part of the community service network and the long-term care continuum.
Mark Your Calendars!
November 13 or November 20, 2015 - MoADSA Membership Meeting & Educational Program
April 28th and 29th, 2016 - MoADSA 2016 Annual Conference at Tan-Tar-A Resort, Lake Ozark, MO. 
Be sure to check out our Events & Activities page for the latest news on conferences, awards and meetings.